PLEASE NOTE REGARDING our WEISER RIVER TRAIL
SHUTTLE SERVICE:
Regretfully, effective immediately, we are no longer going to be able to provide shuttle service for the WRT. We have been doing it for many, many years, and it has gotten to the point where it just takes up too much of my time away from the motel, not to mention all the extra wear and tear on my vehicle(s.)
I am in the process of searching for someone in Weiser that might want to take over the 'job' that has more time than I do...
When and/or If I find someone, and make sure they're a 'good fit', I will post their contact information on this page, as well as contact the WRT folks to let them know.
Again - Very Sorry!!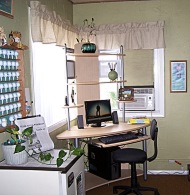 Forget Your Notebook or Tablet?
NO PROBLEM!
Along with all rooms access to our free, secure Wi-Fi signal,
we also have a computer
set up in our small but practical
Lobby Business Center
for our registered guests.
Access Your E-Mail, Destination Weather, Map & Print a Trip, Print Airline Boarding Passes, Send Photos, Use MS Word, Excel & More -
all from our lobby!
---
---
The Colonial has just signed on to become an official Drop Off location in Weiser for your old cell phones to be donated to our Miltary personnel. All you have to do is drop it off here! We'll take care of the postage!

Stop by the Colonial at 251 E. Main St. in Weiser anytime between
9AM & 11PM, 7 days a week
to drop YOUR old cell phone off.
Please DONATE to a great cause!!
---
Get the new iObit ASC v.11 here!

iObit Advanced System Care Cleans Junk Data to Make Your PC Run Faster & Smoother. Guaranteed Online Security and Protects Your PC against Malware. We've been using it in all of our computers for years and we Love It!
---
STOP FLAT TIRES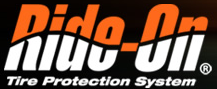 Before They Stop You!
"The Ride-On Tire Protection System is a revolutionary tire sealant formulated to prevent flats caused by punctures from nails, thorns, screws and other debris. Ride-On TPS sealants extend tire life by hydrodynamically balancing tire/wheel assemblies, lowering tire operating temperatures. Vehicles with Ride-On TPS benefit from better handling, fuel economy, longer lasting tires and a safer ride."
---
We Use

to create our
Web Pages
and
as our site server.
Colonial Motel 251 E. Main, Weiser, ID. 83672 * 208-549-0150 * 866-420-2143
Contact Us: reservations@colonialmotel.us


| | | |
| --- | --- | --- |
| My first V Star ~ 2000 650 Yamaha V Star Classic | > GET A V-STAR CLASSIC ~ YOU'LL LOVE IT!!! < | My Current V Star ~ 2004 1100 Yamaha V Star Classic |
Our Large Yard and BBQ Area is available for any and all of our registered guests!
---
All Of Our Rooms Are "Puffin Free"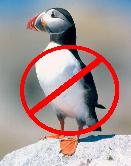 Translation: We Are a
Completely
NON-SMOKING
Establishment...
All of our rooms are equipped with:

Clean, Comfortable King, Queen and/or Full sized Beds


50+ Cable Channels on Color TV's

FREE Local Phone Calls

Air Conditioning

In Room Coffee

Showers or Shower/Tub combinations

Microwaves and Refrigerators in all rooms...

Be sure and ask about our


"Bonus Night" Program!

Created for sales people and/or frequent travelers through the area, when you've stayed with us 10 times, (within a year of your first visit)
your eleventh night is ON US!


(NOT APPLICABLE TOWARD WEEKLY RENTALS)
BRINGIN' YOUR

DOGS

or RIDIN' YOUR

HOGS??

COME ON OUT and VISIT US...!!

We are also unofficially the "Official"

WEISER RIVER TRAIL

Shuttle Service for running you and your BICYCLES up to any point of the trail.

Contact Us

for further info!
We Accept These

Major Credit Cards
---
Since 1953- Weiser has been the home of the
"National Old Time Fiddle Contest & Festival"...
happening EVERY YEAR during the 3rd FULL Week of June
and the
Colonial
has been here
every
year
of it providing affordable & comfortable lodging for fans and contestants alike...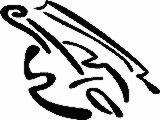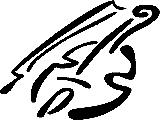 Only until the 2019 Old Time Fiddlers Contest and Festival!!
If you'd like to reserve a room during Fiddle Week, send an email to: Fiddle Week or give us a call at 208-549-0150 or 866-420-2143 and we'll see if we can get you set up!!

* Requests of 4-7 nights take priority over shorter stay requests.
---
Will you be flying in to Boise to get to the Weiser area?

Want the best seat in the house (Plane, that is..)? Check out SeatGuru.com by clicking on the logo above.
It has the most comprehensive seating details for pretty much every plane flying today that we've ever seen.
Want the "BEST" seat? The SeatGuru will tell you WHERE it is, and WHY it is...
Check this one out before you book that flight!

---
The photo shown below - circa 1941-1943, was taken when the Colonial was virtually BRAND NEW. Ground breaking began in the fall of 1940; upon it's completion in the spring(?) of 1941,
it was originally named the "Colonial Deluxe Auto Court" and consisted of the Office/Managers Apartment (far left side) and 10 rental units. From the information we've been able to gather,
for the first ten years or so, the units were rented out as "efficiency apartments" (... my definition...) with single car garages, as can be seen in the photograph below.



Photo(s) (circa 1940) graciously provided by Morris & Janet Jones of Twin Falls, ID.

Thank You!!

Sometime during the mid to late 50's the number of units increased to 20, and the name was changed to the "Colonial Motel." Sometime between then and now, a Front Office/Lobby was added, and four more units converted, bringing us to our present day total of 24 rooms, with Owner/Manager housing attached. We offer one, two & three bed accommodations, with four of those being 2 bed "kitchenette" units if desired.

Click on any of the links in the drop down tab area at the top of this page to delve further into our web site. There is quite a lot to offer for your viewing and reading pleasure,
with additional tid-bits of knowledge and/or humor being added wherever & whenever I can!




Current day photo of how we look today....
---
To Our Site...
Thank You for Stopping In!!
©2019 Colonial Motel ~ All Rights Reserved.
Unauthorized duplication or publication of any materials from this site is expressly prohibited without permission.